Delivering an exceptional customer experience (CX) is one of the most impactful aspects that set brands apart from their competitors. That being said, knowing how to provide an outstanding customer experience is usually more easily said than done. With all the available tools, channels, and solutions it can seem overwhelming. 
Without the right CX strategy, not only will most businesses miss the mark, but it will increase their costs in the long run. One of the main reasons is because acquiring new customers is becoming more difficult. 
Acquiring new customers can cost up to 5x more than keeping existing customers 

A 2% increase in customer retention has the same effect on profits as cutting costs by 10% 

On average, companies lose approx. 10% of its customer base each year (customer churn)
In this article, we'll dive into 8 customer experience best practices that will set you apart from the competition.
UNDERSTAND CUSTOMER BEHAVIOR
Almost all eCommerce sites use AI to track consumer behavior. Understanding consumer behavior can help deliver a better customer experience in many ways. Based on your customers' shopping history, you can send them recommendations. You can also use AI to show discounted prices to your regular customers and much more. The better you understand consumer behavior, the better will be your brand's performance.  
Find out how CommBox can improve your customer communication experience
CREATE A CUSTOMER-CENTRIC APPROACH
Rather than concentrating on generating maximum revenue, shift your focus on establishing long-term loyal customers. Build a company culture that celebrates its customers. Keep your customers in mind at every step of their customer journey.
Consider this quote from Apple CEO, Tim Cook, "Our whole role in life is to give you something you didn't know you wanted. And then once you get it, you can't imagine your life without it."  Some may say that Apple's entire strategy revolves around customer-centricity. Their product makes customers fall in love and their Apple Genius Bar provides world-class customer support with a smile.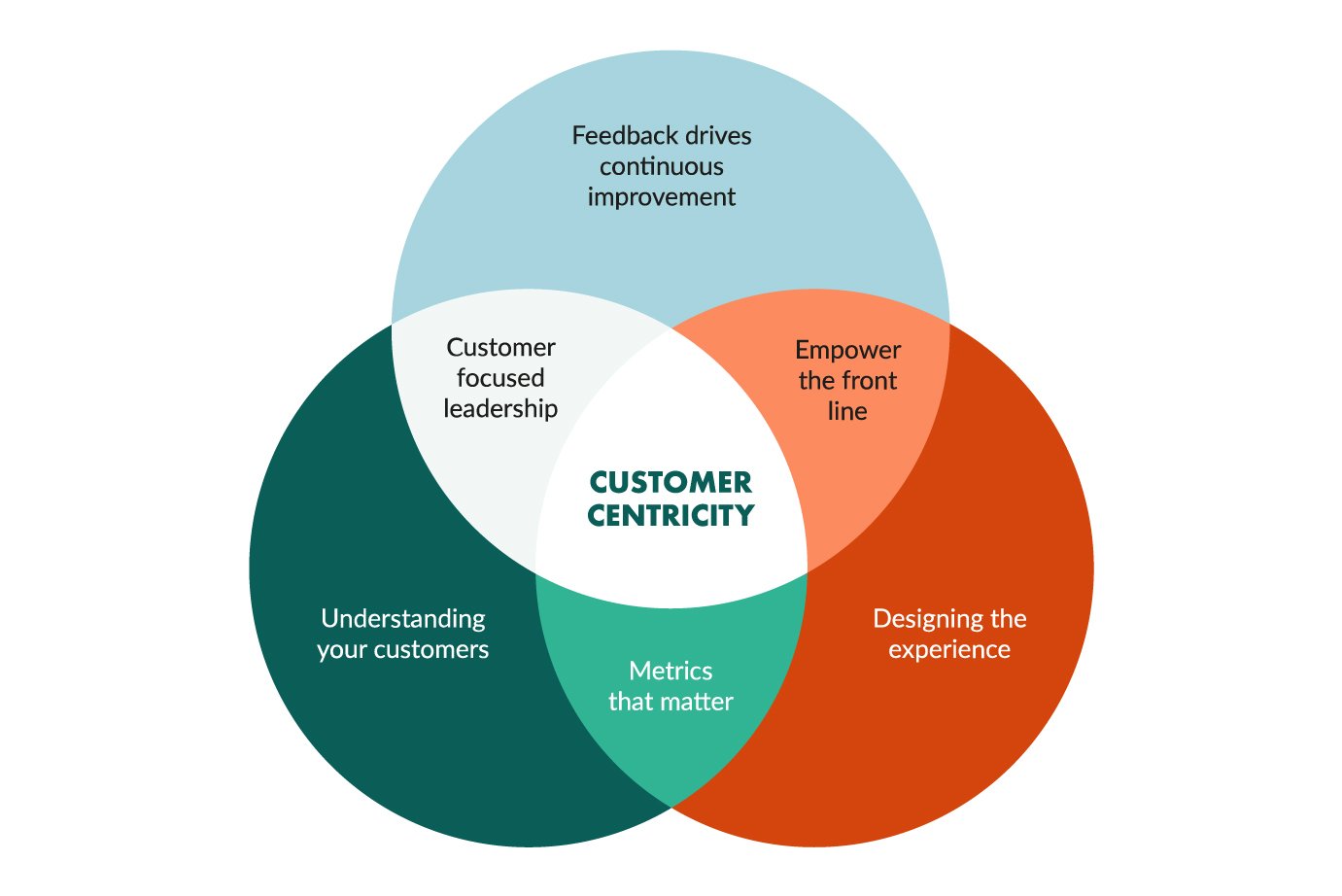 The best way to do this is to put yourself in your customers' shoes and see what you, as the customer would expect from your brand. How do you define a customer-centric approach? Customer-centric (also known as client-centric) is a business strategy that's based on putting your customer first and at the core of your business in order to provide a positive experience and build long-term relationships.
GATHER CUSTOMER FEEDBACK
How do you know if customers are receiving the service and experience they expect? To understand where your company stands in terms of customer experience, it's crucial to gather customer feedback and run feedback analysis.
Improve Your Customer Success With CommBox
Conducting surveys, sending follow-up emails, asking customers to fill up feedback forms, etc. are some ways of capturing feedback. It will help you monitor the strengths and weaknesses of your brand and work towards improving it and in doing so, you can provide the consumers with what they need. According to leading business strategists, you shouldn't wait to follow up with your customers. Ask for their feedback to know their opinions and gain their trust. 
You might also like to read…
AI and Automation Are Keys to Your Customer Experience Success 
Looking For a Key Differentiator For Your Brand? Try Customer Experience
MEMORABLE CUSTOMER SUPPORT
Accountability is what makes a strong customer support service. Customers have many queries before and after purchasing a product and they want a good customer support team to resolve them. Good customer service is an excellent way to build customers' trust in your brand. If they feel someone will be accountable to them once they purchase a product, they will feel satisfied. 
BUILD AN EMOTIONAL CONNECTION
Move a step ahead and try connecting with your customers on a personal and emotional level. Listening to your customers' needs is the first step in creating a lasting connection with the consumers. 
Rather than highlighting your brand, emphasize what a customer wants and how your brand can fulfill that need. According to Harvard Business Review, customers who feel connected to a brand are more loyal than the ones who are satisfied with it. You need to understand the thin difference between feeling connected and feeling satisfied. 
EMPOWER YOUR AGENTS AND EMPLOYEES
Why would your employees go the extra mile to build lasting impressions on the customers? To make your employees uphold the brand's vision, you must keep them happy in terms of salary, bonuses, and other ways of appreciating their efforts. You can also run training programs or sessions to evaluate the performance of all the employees. 
Another important thing is to provide regular feedback to your employees on their performance. It will help them improve and work more efficiently. Make sure you keep a regular check on your employees' performance and provide them with appropriate feedback. 
HAVE A CRYSTAL CLEAR BRAND VISION
You should have a clear and transparent brand vision. Customers prefer certain brands over others as they resonate with those brands' vision. Be clear about what products or services you deal in and avoid making any false promises. Only claim what you can offer to your customers, be it in terms of quality or services. 
James Pearson, CEO of eVenturing Enterprises recently shared: "Creating a direction that will help your entire team in achieving the best CX will make your vision more enthralling. It's very hard to create a vision without seeing where you are going," Pearson said. "The customer journey roadmap will serve as your blueprint in visualizing an end-to-end process of what your CX should look like. It should include who your customers are, defined stages of the CX journey, an action plan, and tools that you need."
USE AN OMNICHANNEL COMMUNICATION SOLUTION
You can deliver a better customer experience by communicating with your customers through their preferred customer communication channel. Many customers don't check their emails regularly, while others do. In such a case, one communication channel does not meet the needs of all the customers. Therefore, many brands have started using the Whatsapp Business API powered by CommBox to connect with their customers as they are more used to interacting over Whatsapp. It not only adds a personal touch but makes synchronous and real-time communication possible. 
Omnichannel customer support combines text, social, email, and instant messages to offer a single brand experience, where consumers can move between different channels while still experiencing the same quality of service.
IN CONCLUSION
Many brands can provide quality products and services but very few brands truly know how to deliver a memorable customer experience. The connection between quality CX and satisfied customers is undeniable making the customer experience a top priority for brands and business owners. It's only through a better customer experience that you can retain your customers and grow your brand. Not only that, it's only through a better customer experience you can beat your competitors and stand out of the crowd alongside generating greater ROI.
From understanding your customers to building an emotional connection with them, the tips provided in this article are a great way to take the first step in building a better customer experience. Good luck!