Businesses are widely deploying AI-powered service chatbots to improve customer service and increase sales. In fact, between 2018 and 2020, the adoption of chatbots increased by 67%.
More recently, Covid-19 accelerated the adoption of chatbots. The majority of industry leaders (81%) said the pandemic changed their technological needs and 73% see it affected how they interact with customers. 
According to business leaders, chatbots increase sales by an average of 67%. a crucial fact for any company's revenue. Another important fact is that 69% of consumers prefer chatbots as a customer service channel. 
Considering these facts, one possible way to generate sales is to use chatbots to enhance your customer experience. Businesses providing a better customer experience could grow their revenue, as 86% of customers are willing to pay 13%-18% more for a better customer experience.
Before we dive deeper, let's better understand what chatbots are and how to use them to increase sales and grow revenue.  
What are Chatbots?  
Chatbots are AI-powered conversational assistants created to communicate with customers without human intervention. Powered by machine learning capabilities, chatbots learn to understand human behavior, communicate more naturally and constantly improve the customer experience. Companies using chatbots can optimize their entire customer service process by automatically solving common customer inquires.
How Chatbots Increase Sales
24/7 Customer Engagement –

With chatbots,

your business is always available. You can communicate with customers worldwide, offer products and complete sales processes without having on-site human sales agents.

Omnichannel Communication –

Chatbots make your brand more approachable to customers by operating on multiple digital platforms such as instant messaging apps, social media, SMS, online portals and more.

Unified Customer Experience –

Chatbots communicate with customers in the same tone and voice that suits your brand. Chatbots can offer products and services in a friendly way, enhance the customer experience and increase the chances of generating more sales.

Chatbots break the language barrier

– chatbots can conduct sales conversations in multiple languages, expanding your customer service boundaries. If you have bots, you don't need a sales agent who can speak five languages, only one bot to engage more customers worldwide.

Automation

–

Chatbots can answer FAQ questions, conduct customer satisfaction surveys and provide insights, later to be used for improving the sales process. 
Why Chatbots Are Important For Growing Revenue 
Chatbots optimize your Customer Service Center – Chatbots solve customers' problems faster while simultaneously reducing loads from your human support agents. Chatbots also improve your SLA by automatically responding and solving customer problems quickly.
Chatbots Increase Sales –

Chatbots enhance your customer experience and that's essential for your bottom line.

86%

of customers say they are willing to pay 13%-18% more for a better customer experience. Chatbots also increase your chances of selling and acquiring more customers. Research indicates that

55%

of businesses using chatbots have generated a greater volume of high-quality leads.

Chatbots reduce costs – Chatbots can contact multiple customers simultaneously, replacing many human agents and saving time necessary to solve problems or sell products. Embracing chatbots allows you to save dozens of human agents, reduce your operating hours, save office space and optimize operational expenses.
Sales Chatbots: 10 Facts You Should Know
Chatbots increase sales by an average of

67%

, according to business leaders. 

55%

of businesses using chatbots have generated a greater volume of high-quality leads. 

57

% of businesses say conversational bots can deliver substantial ROI for minimal effort.

26% of all sales start through a chatbot interaction.

35% of business leaders said chatbots helped them close sales deals.

The top 5 industries profiting from the

adoption of chatbots

are real estate (28%), travel (16%), education (14%), healthcare (10%), and finance (5%).

Chatbots can result in

80-90%

response rates. 

47% of users are open to purchasing items through a bot.

Consumers rate

"24-hour service"

as the most significant benefit of having chatbots available for online services.

By 2023, chatbots are projected to drive eCommerce transactions worth $122bn.
How to Increase Sales Using Chatbots 
1. Use Chatbots to Automate Your Sales Cycle 
Chatbots automatically engage customers on your site, get their details and identify whether they are potential customers. If possible, bots will complete the sale process themselves.
An Instagram bot, for example, can interact with users who liked your page or are interested in your products and automatically walk them through the purchase process. They can also ask them for contact details such as phone number, email, name, occupation, and more, for later purchase.
2. Use Chatbots to Convert Engagements to Sales
Chatbots can interact with multiple customers simultaneously in a fun and friendly way while keeping the brand's unique tone and voice.
For example, you can use assistant bots in eCommerce websites or healthcare portals, so customers would feel comfortable reaching out to them for questions.
Use bots for branding activities to increase customer engagement, build relationships and ultimately convert them to sales.
3. Use Chatbots to Maintain Customer Relationships 24/7 
Unlike human sales agents, bots don't sleep at night or have set working hours. Bots can offer products around the clock in multiple languages and time zones, directing customers towards their next purchase. Use bots to maintain customer relationships and generate sales over time. 
4. Use FAQ Chatbots to Generate More Sales 
Customers often ask your business the same questions about similar products. Instead of wasting resources answering the same questions one by one over and over again, let chatbots do the work for you. Bots can answer common questions about products and ease the purchasing process for customers. You can focus your resources and efforts on generating more sales and grow your business.
5. Use Sales Chatbots to Sell Your Products and Services 
Consumers feel more comfortable purchasing products directly through a Chatbot, as long it provides a positive shopping experience. All you need is a chatbot that is built especially for this purpose. 
Customize your chatbot to be a friendly shopping assistant that will offer products within the conversation. Use chats to lead customers to add more products to their shopping cart or leave their details for more information. Later, you can contact your potential customers by phone or chat and shorten your sales cycle.   
Commbox Chatbots: Use Conversational AI to Boost Your Sales
Meet Commbox – a leading AI-powered omnichannel customer communication platform offering smart chatbots that improve your customer engagement and generate more sales for your business. 
Commbox's chatbot solution provides smart capabilities:
Machine-Learning

– CommBox AI-powered chatbots learn from every interaction with your customers and get smarter over time.


Bots can communicate with other bots and transfer conversations from one Bot to another according to the flow of the conversation while keeping complete transparency from the customer's point of view.

Bots can identify types of conversations (sales, customer service, etc) and route a specific conversation to relevant departments or agents.
The Commbox smart chatbots allow you to:
1. Generate More Qualified Leads and Convert Them to Sales 
Boost your landing pages to extend your funnel. People prefer to contact you through instant messaging rather than call you on the phone!


Collect leads and nurture them with a human-like bot that pops up at the right situations, ask the prospects the right questions and seamlessly pass them on to live sales agents for further handling.|

Use the right agent or service at the right moment (e.g. customer abandons the shopping cart) to complete the transaction by understanding the prospect's behavior and motives.

Leverage your up-sell, cross-sell and post-sell efforts by sending your customers targeted messages using business data with complete CRM integration.
2. Swiftly Onboard Customers 
Allow your customers to use digital signatures and close transactions quickly.

Offer your customers easy to fill forms to collect all types of information.

Receive photocopied documents as files and images – no more paper, no more fax!


Give your agent co-browsing capabilities to assist the customer in registering.

Enable customers to send you their location automatically for quick handling.

Identify your customers immediately and unify their identities from all channels.

Chatbot assistant © Chainarong Boonsangiem | Dreamstime.com
Find out more about the CommBox smart customer communication solution
Use Commbox's Conversational AI chatbots to get new leads, engage more customers and boost your sales over time.
1. Understand Your Target Audience and Define Your Bot to Speak the Same Language
Commbox's chatbots are customizable. You can define bots according to specific use cases, so bots would conduct conversations using specific words and phrases while keeping the same tone and style. If your bots speak the same as your customers, they can improve the odds of selling. 
2. Improve Your Sales Agents' Productivity
If you have Commbox chatbots, sales agents don't need to waste time on simple assignments. Bots answer frequently asked questions and take care of time-consuming tasks instead of human agents. That way, sales agents can focus on more important tasks and sales conversations, improving their productivity per customer. 
3. Automate Your Sales Cycle
Commbox's chatbots automate your lead generation process, provides vital information to customers and onboard them till they are determined as qualified leads, all is fully automatic. Sales agents get the most qualified leads and can focus on converting them to sales. 
Commbox Chatbots: Omnichannel and Available 24/7 
Commbox AI-powered chatbots are available to customers seven days a week on multiple languages and communication channels such as Websites, WhatsApp, Facebook Messenger, Telegram, Instagram and more. The bots are implemented in your website or application, providing a seamless customer experience.
Using Commbox, build your own personalized bots according to a specific use case in just a few minutes. No coding skills are required. 
Customers reaching out to your business can easily get information and solve common issues through Commbox. No need for live agents, except in complex cases requiring a human touch. 
Commbox WhatsApp Business – As an official partner of WhatsApp, Commbox also offers a unique self-service WhatsApp chatbot through which customers can solve their requests instantly, in an encrypted and simple platform. 
How Commbox's Chatbots Transformed Brands Across Sectors
Commbox's chatbots successfully scaled up customer communication and sales processes for leading brands in various industries such as telecom, finance, retail, healthcare and more. 
One astonishing case is Clarks Shoes – a leading show retailer which implemented Commbox and solved 25% of inquiries using chatbots. Clarks also produced a 99% improvement in SLA, reducing response time from 5 days to one hour.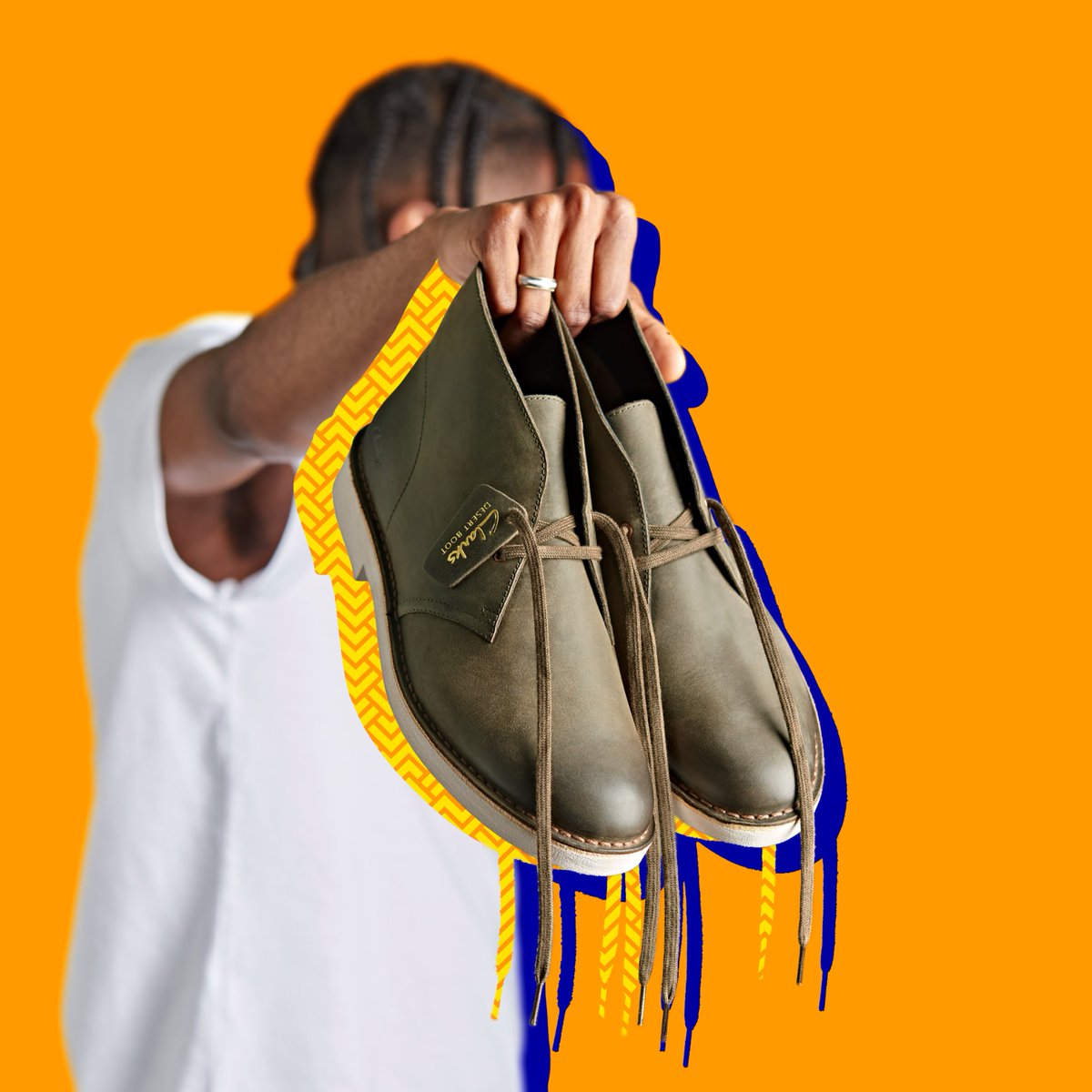 In Conclusion 
Using chatbots is essential to increase sales. While chatbots automate the entire sales cycle 24/7, your sales, support and customer success teams can focus on onboarding new customers, retention, loyalty programs and more. 
Use Commbox's chatbots to generate more sales, achieve higher customer satisfaction, and lower churn rates over time, while you provide a 24/7 omnichannel customer experience.
About Commbox 
Commbox offers an innovative solution for automated customer interactions, creating a holistic customer communication experience. Using the Commbox platform, companies and enterprises can automate recurring tasks that are excessively time-consuming, allowing your agents to focus on more important tasks. Commbox paves the way for autonomous business communication without losing the quintessential human touch.
Commbox's mission is to pave the way for companies worldwide to become autonomous enterprises, without losing their quintessential human touch.